In this webinar, we interview Dr. Christopher Bedford, Ph.D. Psychologist in Brainsight, (Minnesota, US). He shares his area of expertise and how the use of Virtual Reality refined his practice in Clinical Psychology.
Key topics covered in this webinar:
How do we work with patients that don't fit neatly into any category?

How has the Covid pandemic changed the type of ADHD consultations?

Is there any assessment test without a learning effect that help us monitor intervention and pharmacologic treatment?

Can US practitioners use the Nesplora test that was developed in Europe?

How does Nesplora acquisition improve clinicians' practice?
Dr. Christopher Bedford, PhD Psychologist in Brainsight, (Minnesota, US)
Associate Director at School Neuropsychology Institute: helps with marketing efforts, continuing education offerings, and program development, and leads a clinical supervision group in the school neuropsychology post-graduate training program.
Licensed Psychologist at Brainsight: provides in-depth, personalized neurocognitive assessment for children, adolescents, and adults who are experiencing difficulties that are interfering with school, work, or personal relationships.
Bedford's Psychology background
Bedford has worked with children, adolescents, and adults who struggle with learning, memory, and attention problems for more than ten years.
He trained as a counseling psychologist in Minnesota, then he started a Master's degree, and halfway through his learning, he started thinking about becoming a therapist because of his love for doing the detective work of looking for clues to find out a solution to a problem.
As a post-doc, he worked for a clinic centered in attention and memory for 7 years. He has also earned a post-doctoral master's degree in clinical psychopharmacology. Shortly after, he obtained his license and started his solo practice, where he does assessment services predominantly.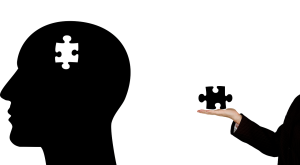 Patients and protocols
His patients are mostly students, from 1st grade to graduate levels. At his workplace, he assesses attention, learning, and memory, as well as patients where that is suspected but it ends up being anxiety or similar disorders. He makes broad deep assessments himself, with 3 or 4 visits, and then one to talk about the results.
How did Dr. Bedford learn about Virtual Reality in Clinical Psychology?
Around 2017, when he was teaching students in training how to make a complete neuropsychological assessment, he had the idea of having a CPT in VR, he said that that had to exist. He investigated and found Nesplora!
The ecological validity and motivation of Virtual Reality
Dr. Bedford works a lot with teenagers and VR has proved to be an enjoyable experience. It's a great way to motivate patients to start evaluation and assessment.
After the clinical history, evaluating with Nesplora is the first thing he does. Sometimes VR is like a reward at the end of a session or at the end of the assessment process.
The Nesplora reports provide specific insights to select personalized interventions
Lots of people, mostly kids, get diagnosed by their pediatrician, with a checklist of behaviors and "copy-paste" tips given to parents and teachers. This is not objective and accurate for each individual profile, as lots of things may cause high scores, like anxiety or lack of sleep.
Nesplora Aula, Aquarium, and Ice Cream give specific insights to select personalized interventions for children, adolescents, and adults experiencing difficulties that interfere with school, work, or personal relationships.
For this, Nesplora is very important to him.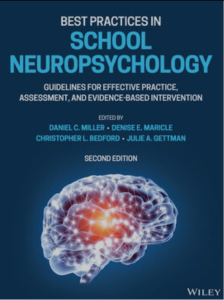 In this book about School Neuropsychology, Dr. Bedford wrote a chapter about assessing ADHD, where he talks about Nesplora:

...»A company called Nesplora has two CPTs that are administered in virtual reality. Children ages 6–15 can be administered Aula (Climent et al., 2011), which places them in a virtual classroom with a teacher, classmates, and all the furnishings of a classroom. They are asked to respond to some tar- gets that they hear or see on the blackboard and ignore other stimuli, including traditional classroom distractions like peers talking, things happening outside the classroom window, and other students passing notes.
Adolescents over the age of 16 and adults can be administered Nesplora's Aquarium (Client, 2018), which takes place in a virtual aquarium and has more cognitively demanding and challenging rules for responding to targets that test not only attention but also working memory. Recall that working memory is related to Mirksy's encode concept, meaning that Aquarium is tap- ping into multiple layers of Mirsky's attention model. At this point, these are the only commercially available CPTs administered in virtual reality; they have the advantage of modeling real-world attention demands and distractions in a way that is hard to replicate with traditional CPTs administered on desktop and laptop computers.»
Why is the VR Nesplora system more useful and complete than other CPTs?
Aula and Aquarium provide data about sustained and selective attention. He found the two last pages of the Aula report very interesting, with the data on visual attention and whether the kid is looking at the blackboard when the stimulus appears and whether or not he responds to it. None of the other instruments has that kind of information.
Assessing Attention and Executive Functions with the VR Nesplora Ice Cream
Dr. Bedford has used Nesplora Ice Cream with children and teenagers. He values the data about the number of times one looks at the recipe book and he also fancies the paragraph about the cognitive style when dealing with risk (safe and risk-averse or assertive and confident).
This tool's self-monitoring aspect, especially the planning task and the switching in the middle of the test is his go to feature. He uses this test as a complement to better understand some information that he already has, not as a stand-alone test, which he considers very interesting and helpful.
People with ADHD are usually not efficient in executive functioning and Ice Cream talks about efficiency in different tasks and how the patient handles them.
Medication and Test-Retest to monitor it
In the US only psychologists from very few states can prescribe medication, and they need extensive training. States with few psychiatrists are the ones that started letting psychologists make prescriptions which consist of quite limited psychotropics, only medication for mental health.
Even though Dr. Bedford has the training to do it, Minnesota does not allow psychologists to prescribe medication. Dr. Bedford guesses more and more states will allow psychologists to prescribe mental health medication in the future.
During our interview, he points out how the absence of "learning effect" of the Nesplora test helps monitor the pharmacological treatment (prescribed by other colleague) his patients are on.
Usually, when the assessment is taking place, parents are not in the room (only in a select number of cases, when he will find it useful or maybe the assessment will be easier). The parents are asked about not interfering and they can observe something that only a VR test can make possible: the behavior of their kid in class, with its typical challenges and distractions.
Memory assessment with Virtual Reality
Even though Dr. Bedford has limited experience with Nesplora Memory Suite, he appreciates the information on prospective memory, since there is not usually data on this, more so on retrospective memory. This makes it a cornerstone and the opportunity to see a patient learn in real-time and real life.
Learn more in the video webinar! ↓
Virtual Reality in Clinical Psychology Assessment
Virtual Reality to Mental Health professionals
Webinar video timestamps:
00:00 – Introduction
1:30 – Dr. Christopher Bedford's credentials and experience
6:00 – Best Practices in School Neuropsychology: Guidelines for Effective Practice, Assessment, and Evidence-Based Intervention
8:00 – Prevalence of ADHD in the US and how can improve its diagnosis
8:20 – When patients don't fit neatly in any of the categories: Considering the big picture beyond the DSM
11:57 – How Nesplora's VR tests, Aula and Aquarium, improved Dr. Bedford credibility
13:43 – Did his patients have any issues using VR?
14:30 – Do people with ADHD have any problem with attention "per se"?
15:20 – How does ADHD behavior present during the Nesplora Aula test while distractions occur?
16:00 – Engagement with the environment: Aula VS IVA
18:06 – How has the Covid pandemic changed the type of ADHD consultations
19:49 – How does the complexity of the Nesplora Aquarium test avoid high IQ from attenuating attention problems (unlike other tests)
20:50 – The unique Switching component of Aquarium
22:15 – Why is the Nesplora VR assessment system more complete and more useful than other CPTs that Dr. Bedford has used in the past?
23:29 – How the absence of "learning effect" of the Nesplora test helps monitoring the pharmacological treatment
25:37 – The Nesplora VR Ice Cream test to evaluate the Executive Functions
27:30 – Teasing out a conversation with the patient: confidence in their memory, coding strategies and how this helps to give personalized guidelines according to the unique way they do things
29:42 – The Nesplora Ice Cream Executive Functions convergence with the Hanoi Tower Test
32:06 – Ice Cream allows the clinician to figure out the patient's anxiety and coping mechanisms
34:43 – When the distraction is not coming from external stimuli but from one's own head
39:18 – Slow responding: How do we work with these patients that don't fit into any category?
42:15 – The Nesplora reports provide information for a specific tailor-made intervention
45:35 – What does Nesplora Memory Suite measure that is missing in other US assessment tools?
49:20 – How to get the US practitioners to use the Nesplora assessment system
51:00 – The unique Psychrometric properties of the Nesplora tools
52:09 – Can US practitioners use the Nesplora test that was developed in Europe?
52:12 – How has the Nesplora acquisition improved Dr. Bedford's practice?
If you found this webinar interesting, register here to participate in future ones. We host live monthly interviews with the top leading specialists in Neuroscience, Psychology, Pediatrics, and Education.
Are you taking advantage of the virtual reality technology in your intervention practice? Optimize your assesment too… join the group of professionals at the forefront of Neuroscience!
Download our guide
to learn how to use VR in your professional practice
Get in touch with us via customers@nesplora.com and we'll get back to you shortly
Follow us in Facebook, Twitter, Instagram, LinkedIn y YouTube