The evolution of technology has had a significant impact on all aspects of our lives, including healthcare practice. In the field of psychology, the integration of technological advances has enabled historically the development of new tools and methods that have revolutionized the way mental health professionals diagnose and treat their patients. In this article we will explore some of the most prominent technological milestones that have influenced clinical practice: from the democratization of the use of neuroimaging to virtual reality and the launch of Apple's VR set in 2023.
New technologies, new possibilities for the diagnosis and treatment of mental disorders. We compile some of the technological milestones that have marked a turning point in clinical practice by improving diagnostic accuracy, the effectiveness of interventions and accessibility to new information and therapies.
1. Extended use of neuroimaging
One of the most significant milestones in healthcare practice, particularly in the field of psychology, has been the introduction of clinical neuroimaging in the 1980s. This technology allowed mental health professionals to visualize brain structure, understand brain functionalities and map brain activity, which has led to significant advances in the understanding of mental disorders and cognitive processes, improving diagnostic accuracy and has fostered the choice of personalized treatments.
Within neuroimaging, the most widespread techniques are functional magnetic resonance imaging (fMRI) and positron emission tomography (PET).
2. Data processing: progress in leaps and bounds
Starting in the 1990s, information processing and data computing began to play a fundamental role in healthcare practice, also in the field of psychology. Access to large amounts of data and the development of advanced algorithms allowed mental health professionals to better analyze and understand the information collected from their patients. Data computation facilitated the identification of patterns and trends in clinical data, which in turn allowed for more accurate diagnosis and a more effective therapeutic approach. In addition, the use of cloud-based information systems and electronic databases has simplified data storage and management, improving the efficiency and security of clinical information.
3. Sensor technology to monitor what we can't see
The development of mobile apps and wearable devices with sensors has provided mental health professionals with additional tools to assess and treat already diagnosed psychological disorders. These apps and devices can measure variables such as mood, stress, sleep quality and physical activity levels. The data collected through these devices provide a more complete and objective view of patients' daily experience, helping professionals to personalize treatments and more accurately track changes in mental well-being.
4. Virtual reality: new scenarios in the practice
The arrival of virtual reality (VR) glasses in the 2010s marked a turning point in the practice of psychology in healthcare, and today continues to transform the way patients are evaluated, diagnosed and monitored. This technology allows the creation of immersive and realistic virtual environments that help assess and train cognitive and functional skills.
Virtual reality and attentional processes
The virtual reality glasses help to measure sustained attention capacity, attentional flexibility and impulsive response inhibition, and while the patient is immersed in this virtual reality, the professional records precise data on their performance, which can be taken into account when designing the therapeutic intervention.
Further clinical uses of virtual reality
Virtual reality also offers mental health professionals a powerful tool for treating disorders such as anxiety, post-traumatic stress disorder and phobias. Gradual and controlled exposure to anxiety-producing virtual situations allows patients to confront their fears in a safe and controlled manner, leading to a significant reduction in symptoms. In addition, virtual reality is used in the evaluation of autism spectrum disorders or in cognitive and physical rehabilitation, providing patients with an interactive and stimulating environment to improve their skills.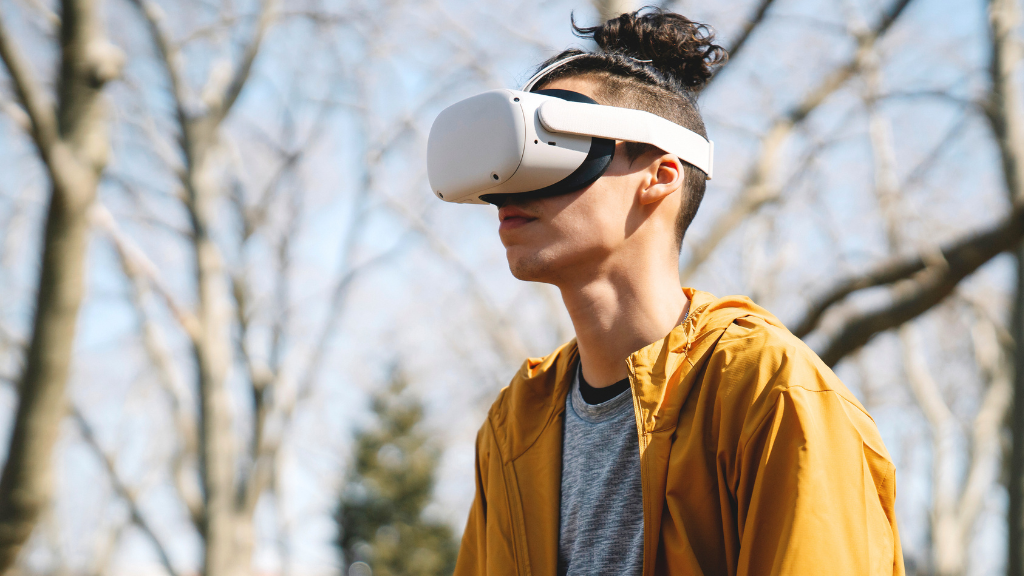 Related content you might find interesting
The 9 best Meta applications for stress reduction with VR
We want to help you get the most out of your virtual reality equipment both at home and with your patients. We have downloaded and tested all the Meta apps focused on mental health with scientific evidence. In this article we share with you our 9 favorite apps for stress reduction with VR.
Why 2023 is a turning point for VR and clinical practice
Apple's launch of virtual reality headset in 2023 has taken virtual reality to a whole new level of accessibility and functionality. The set has been designed to be lighter, more comfortable and versatile than previous generations. With the democratization of virtual reality, mental health professionals will be able to use these glasses more widely in their clinical practice. The combination of a greater commitment to cutting-edge technology and applications designed specifically for mental health will enable an immersive and personalized experience for patients.
---
Nesplora: a decade combining technology and neuroscience
From our point of view, virtual reality has been (and is) a great hope for psychology, for its ability to bring us closer to the real world and thus be able to evaluate or treat people as close as possible to their usual environment. There are three factors that we at Nesplora consider essential and that we achieve thanks to Virtual Reality:
Ecological validity of the data,
Obtaining additional data,
Objectivity in data collection.
With them in mind, we offer tests that allow us to design interventions much more adapted to each individual case, taking into account that we have a high level of precision in the evaluation and monitoring.
At Nesplora, we continue to research and grow towards that ever closer illusion: using virtual reality and cutting-edge technological innovations to get much closer to our patients. As technology continues to advance, it is exciting to imagine how healthcare practice in psychology will continue to transform in the future. Here's to advances that allow us to nurture assessments, complement interventions and provide more personalized care to patients.
---
More related content for you: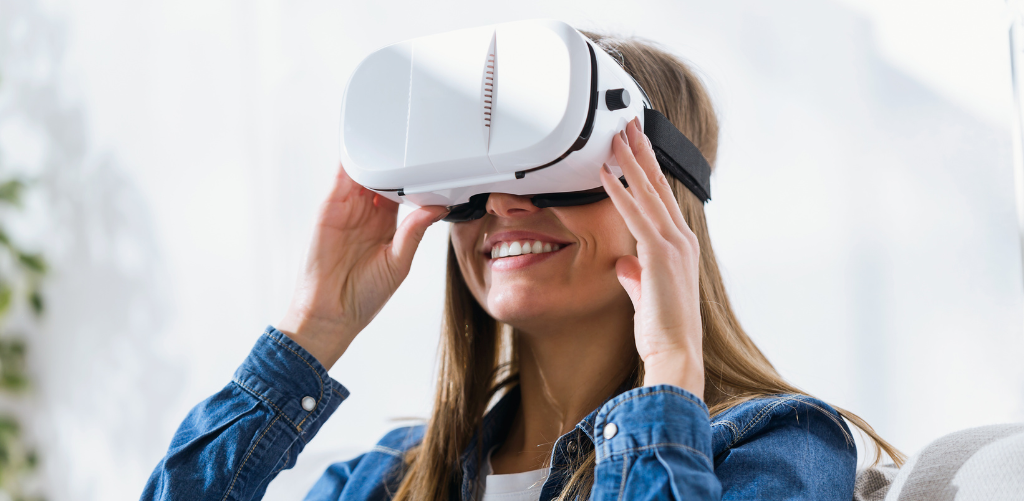 Imagine this: optimised clinical processes to the maximum with the most advanced technology at your service. The use of Virtual Reality in your practice has great advantages: save time and perform more accurate assessments with objective measurements and easy monitoring of the effectiveness of the treatments. As a result, you'll get increased visibility and a better reputation for your practice and therefore, more and more patients.
You can write to customers@nesplora.com with any questions and we will get back to you.
Follow us on Facebook, Twitter, Instagram, LinkedIn and YouTube to stay tuned for more content like this.